A visit to historic Russell on New Zealand's North Island was a step back in time. Normal architecture fell away, while charm and style from days past shone here. White picket fences lined the small streets that have kept their original layout since 1843. The time capsule town was a place of firsts, being the first European settlement and first sea port in New Zealand.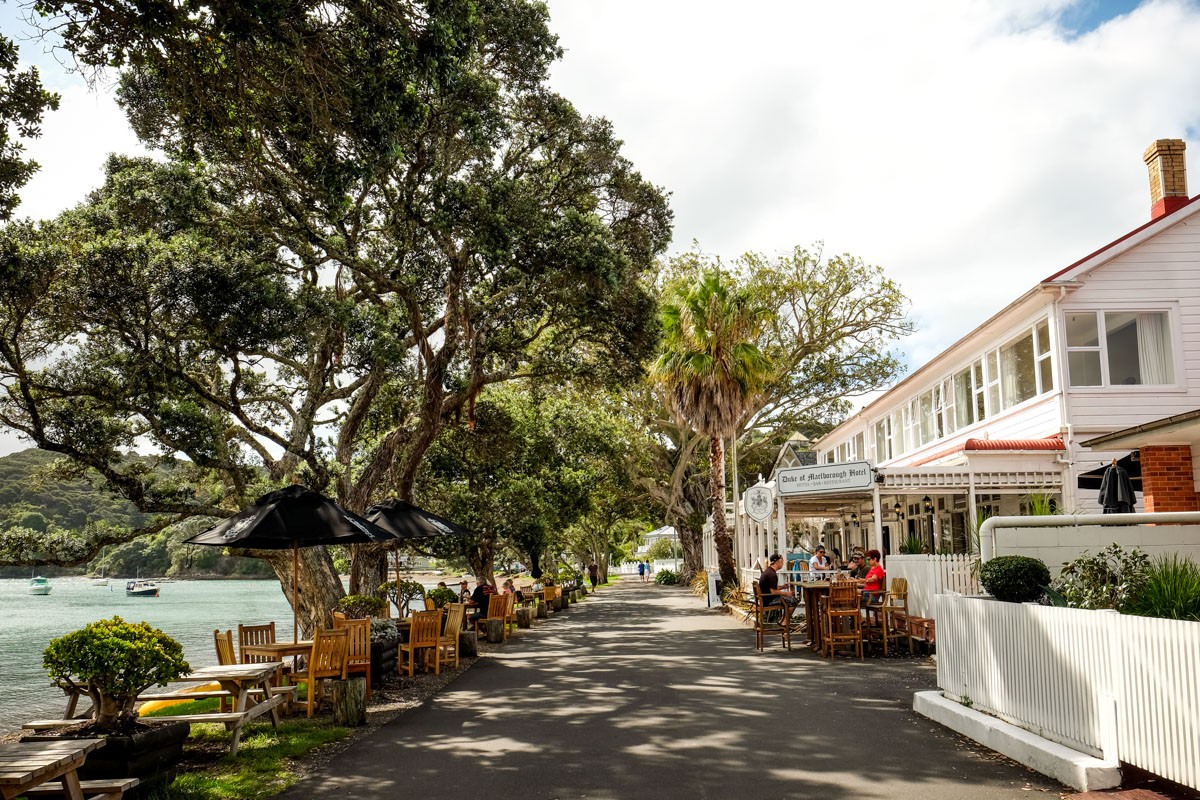 My friend and I were delighted walking around each corner by the well-tended gardens in full bloom with giant flowers amidst white historic homes. We swung under trees near the seashore and walked beside overturned fishing boats lining the smooth pebbled coast. We ducked in and out of light rain showers, seeking shelter under tree canopies and shop awnings. The two of us visited the New Zealand's oldest church and wandered through art galleries full of bright canvases.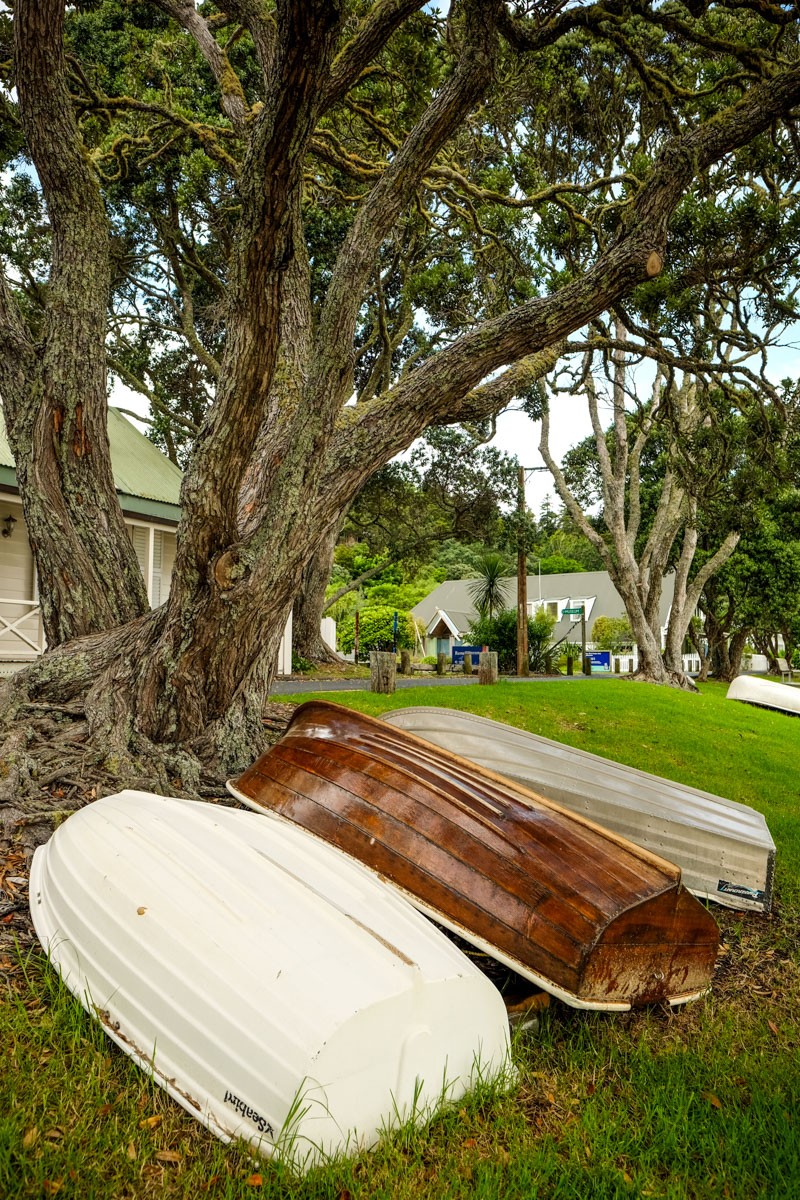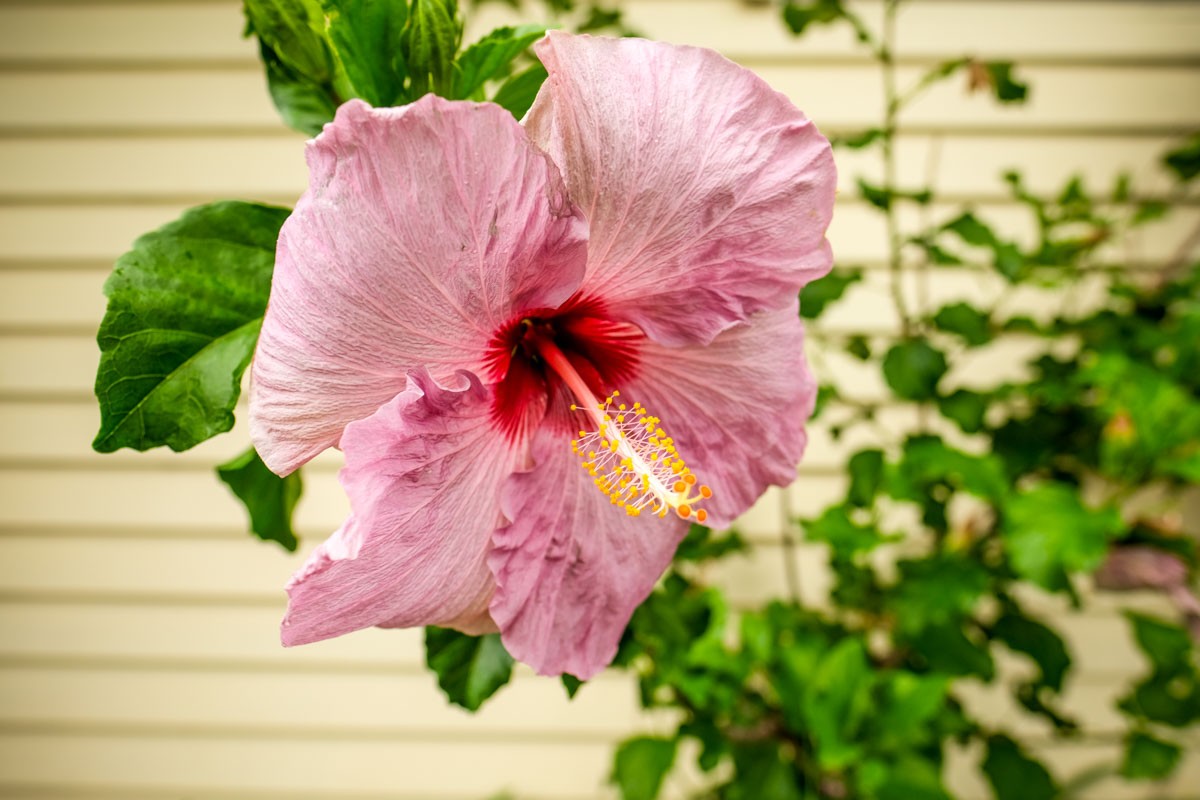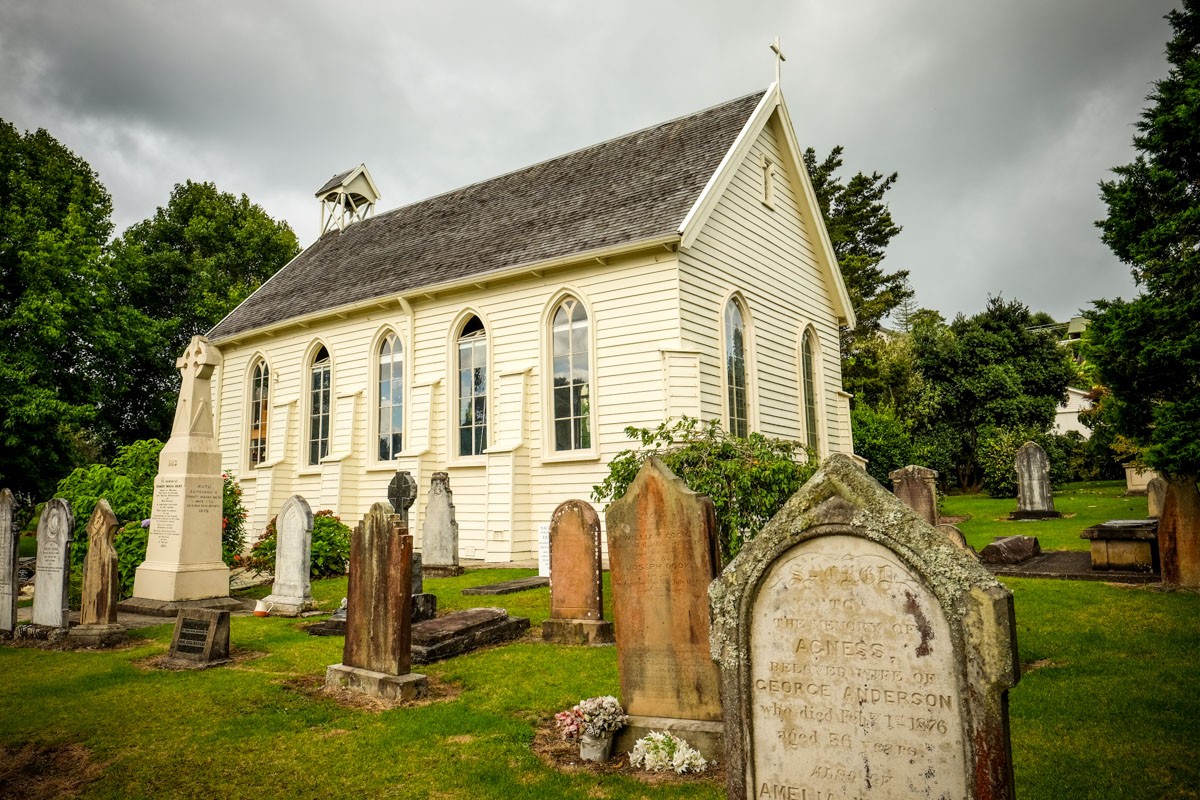 We drove to the area's beaches, explored a scenic lookout and finished our evening with sunset at Tapeka Point. New Zealand's wealthy have homes surrounding this beautiful spot leading out to the sea. Fine houses perched on bright green hilltops and held ownership of the ultimate sea views. Sonja and I sat on driftwood after exploring the beach, shell hunting and gazing up at the curvy trees that grew out of the hillside. A wedge of golden light with rays hitting the water's surface gave us our finale to a perfect afternoon. We then caught the ferry back to Paihia just as it was about to leave and were the only ones traveling across the bay. We laughed at our lone car on the empty ferry and looked out at the many sailboats anchored in the calm, evening waters. Our day in Russell was well spent full of smiles and a growing friendship amongst the charm and appeal of a town time forgot.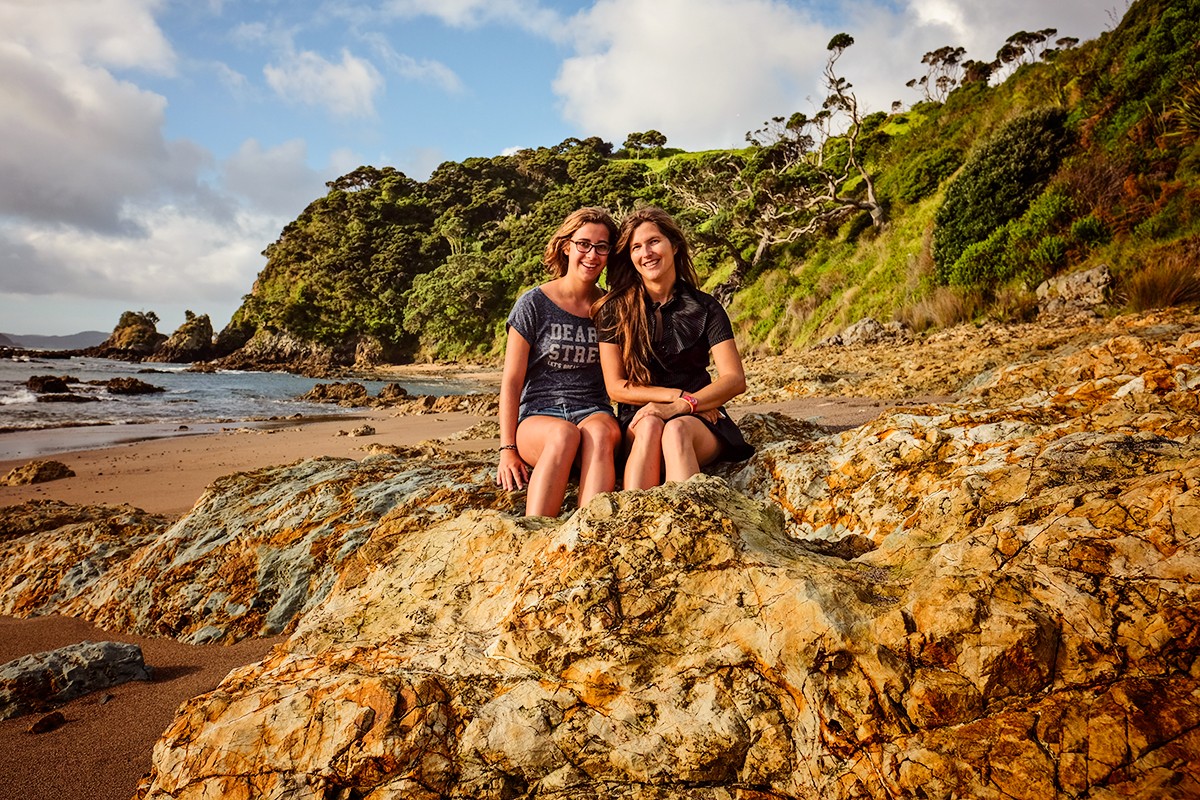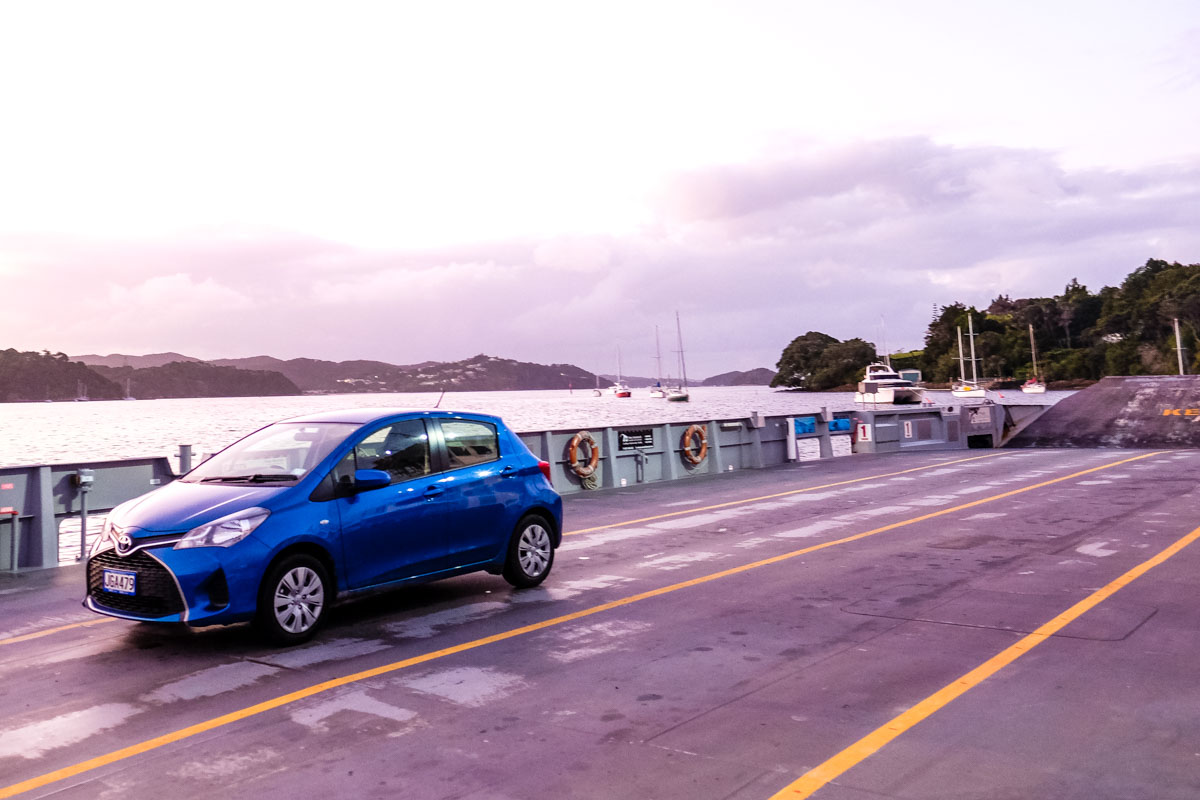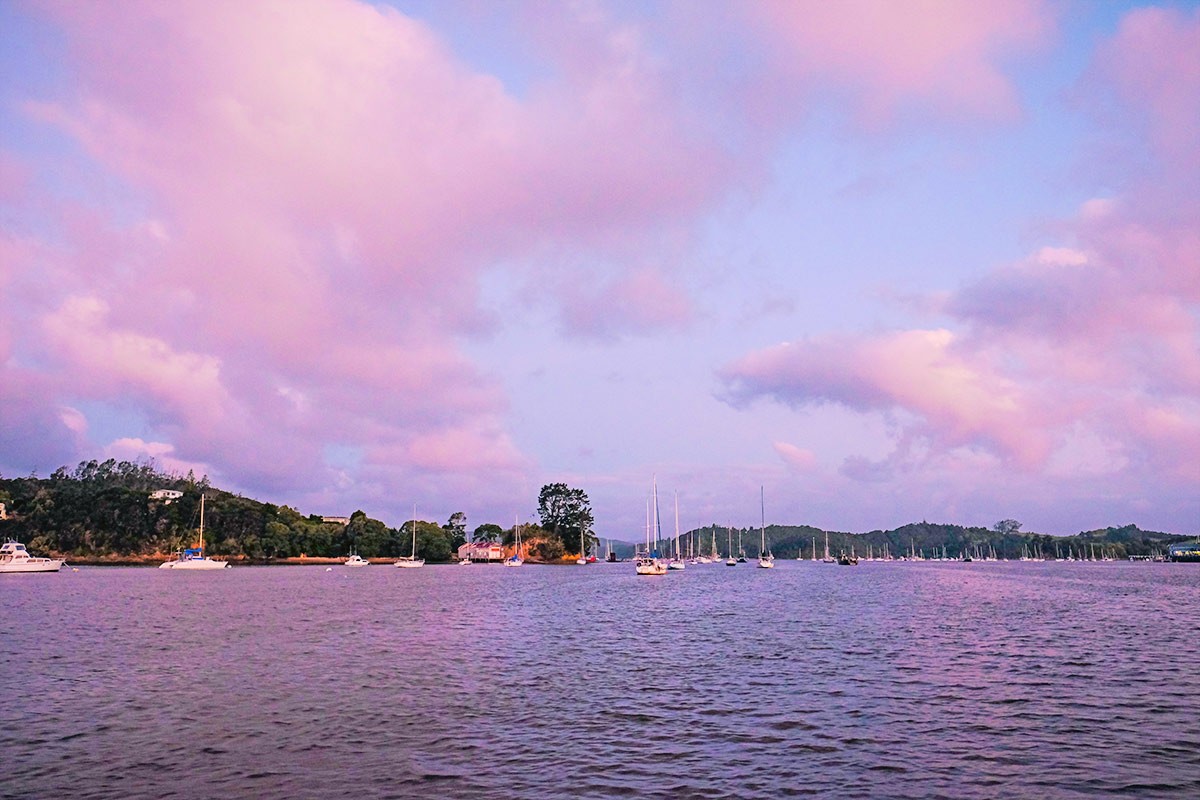 Helpful Information:
I stayed in the nearby town of Paihia as my base. My lodging at Seabeds Backpackers was one of the nicest stays I had in New Zealand. You can take the passenger ferry across to Russell and back for $12NZD. If you have a car, a short 7 minute drive to Opua will get you to the vehicle ferry. Cars are $12.50 one way and each additional passenger is $1. The historic town is easily done by foot, but if you want to visit Tapeka Point a car would be advisable to make the most of your time.