Seeing the first flaming red tree this year in Harbor Springs filled me with a sense of urgency. I wanted to capture the fall colors before winter snuffed them out.
Like a cat rising, fall stretched out slowly with a graceful arch. The first golden flecks turned into forest and then suddenly the whole world was a patchwork quilt of stunning shades of the season.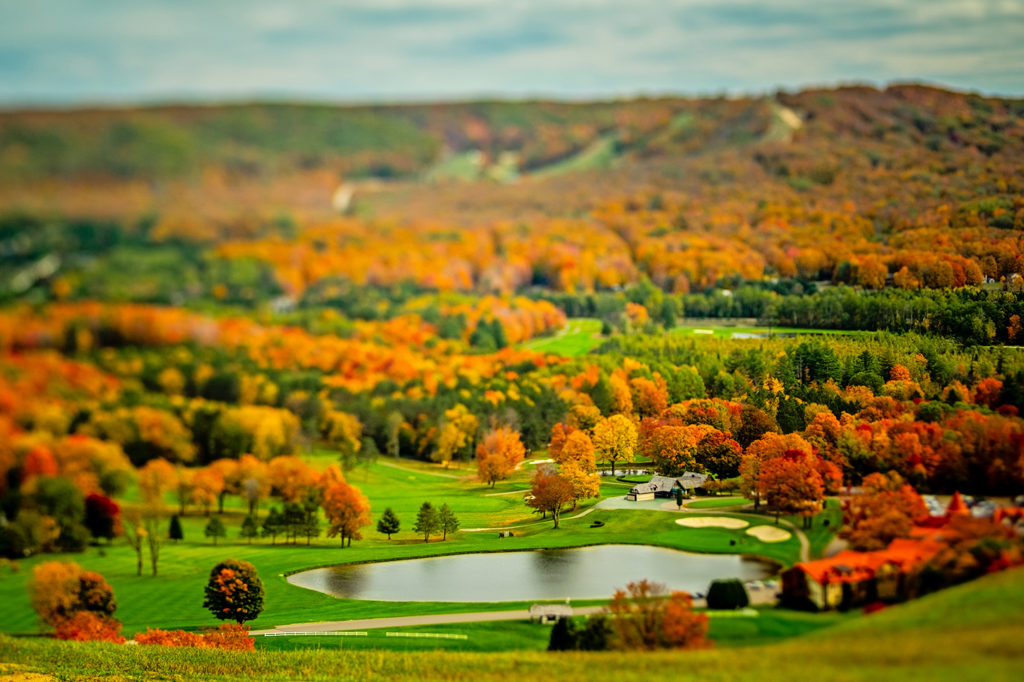 Fall filled the whole month of October this year. Time slows in small towns nestled in nature. After all the leaves had dropped, one last stronghold of autumn's show remained within the old trees surrounding the bay and arching over the bluffs above town. The finale was awe inspiring and I have grown to love fall even more than summer now.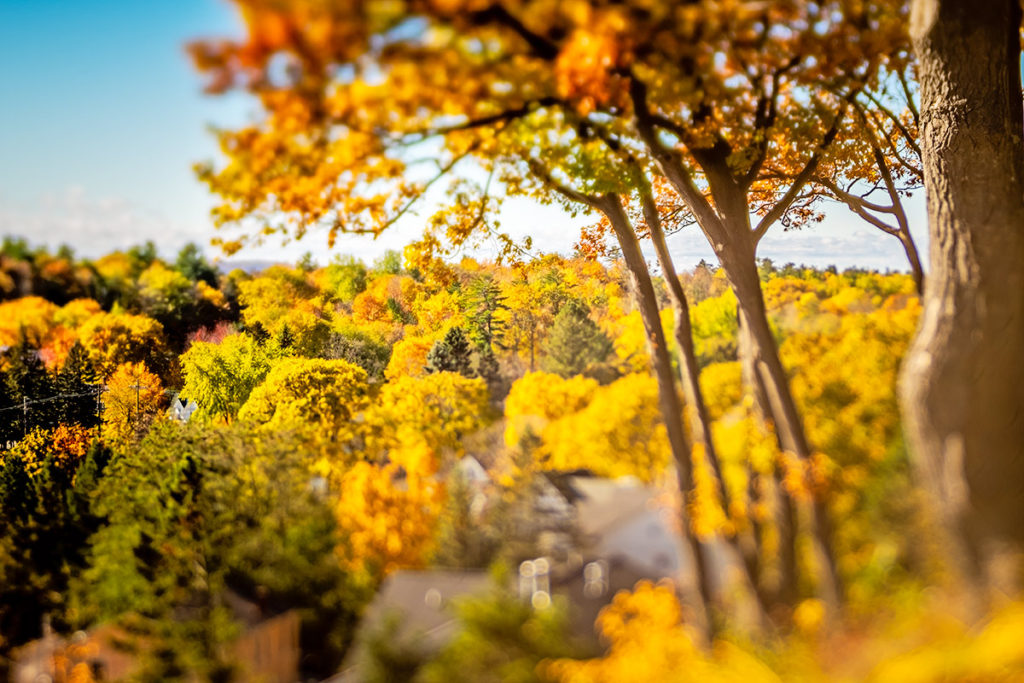 There's something precious and fleeting about fall. Yet at the same time it's all-encompassing in its beauty.
Autumn Sparks
The sorrow of a summer gone
lies in the first red plume of a maple.
A bittersweet vision in fiery red.
Nature's stop sign for the season's end.
In that pause my pulse quickens
at the glory of autumn's gold.
Each road in a flutter
as a thousand leaves dance.
Every forest breath thick
with the scent of graceful decay.
August crumbles underfoot.
My summer crush falls away.
There's a new flame in town
and Autumn is her name.

– Sheri Lynn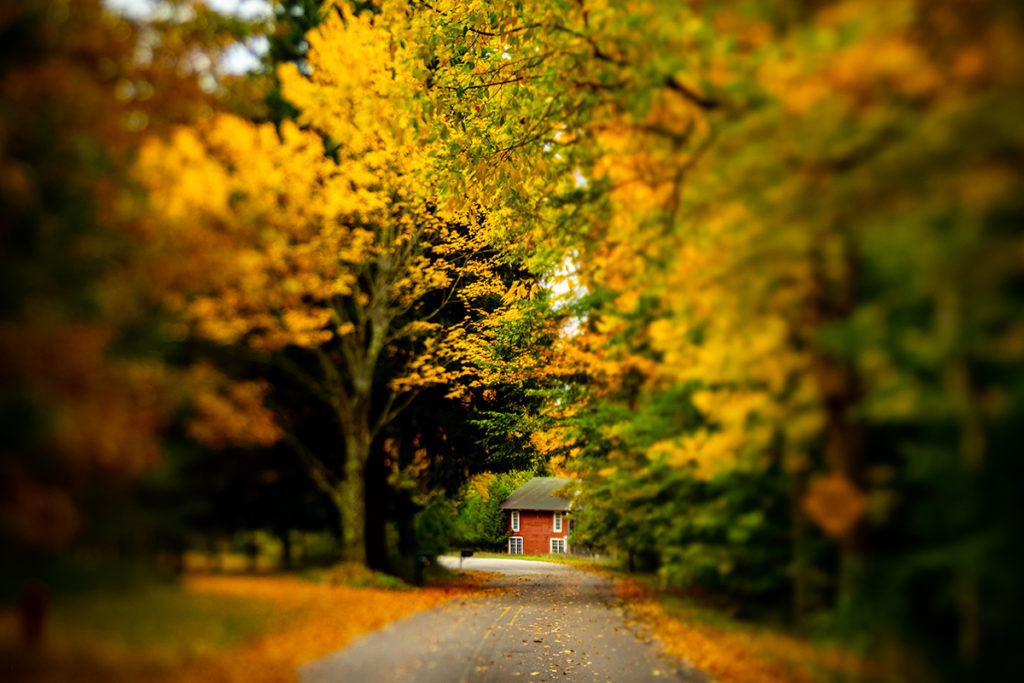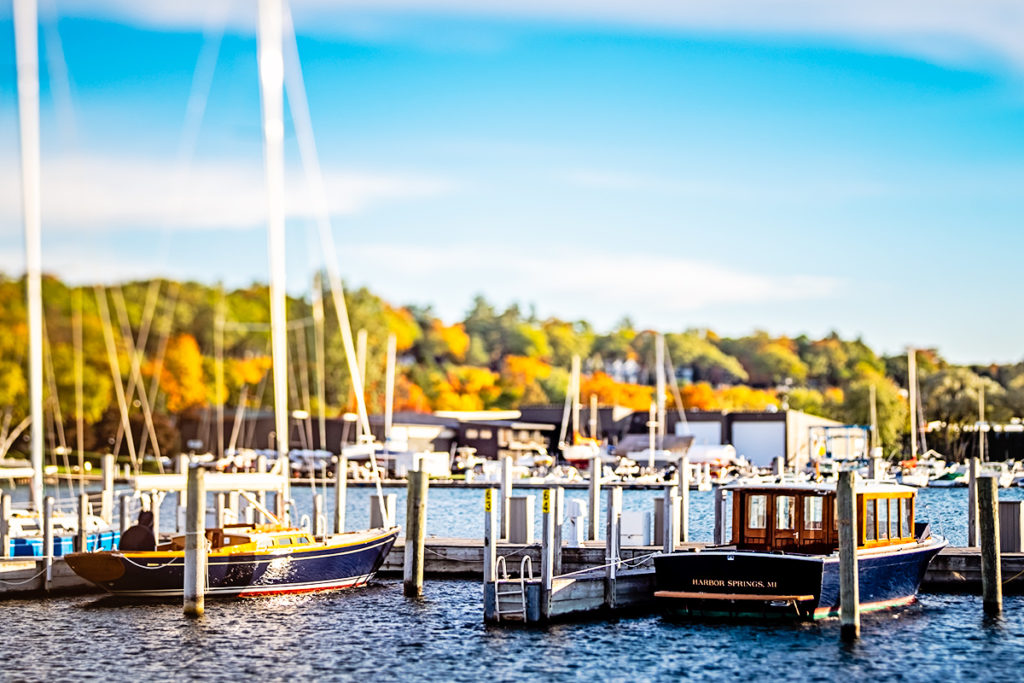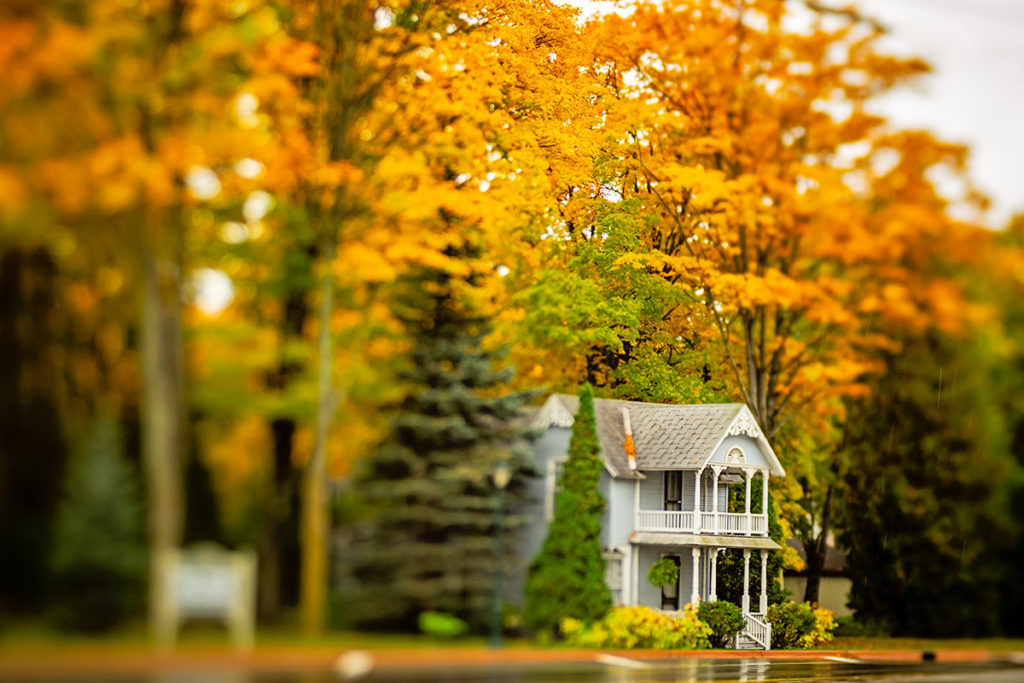 Helpful Information

All of the photos in this post were taken in Harbor Springs and the surrounding area.

Great fall drives in the area include:
The Historic Tunnel of Trees along M-119
Start in Harbor Springs and end at the Legs Inn Restaurant. This is best done on a weekday as weekends can get quite busy with traffic. Stop in Good Hart along the way to visit the Good Hart General Store and have a cup of tea in the Primitive Images gift shop. (Check Legs Inn hours if you are coming for lunch or dinner. They are usually open until mid October.)

Downtown Harbor Springs & Beach Drive
Start at the lookout on East Bluff Drive above town just east of State Street. Stop to take in the fall colors from the scenic overlook. Drive down to Arbor Street and take a sharp right down Judd hill. Turn left onto Judd Street and left again onto Main Street. Turn right on Zoll Street and then left where the road ends at Beach Drive. Take in the beautiful homes of Beach Drive along the bay. (This is also a great road to walk along.) Follow Beach drive until it curves into Pennsylvania Avenue and turn right. Turn left when the road forks and follow it uphill on Bridge Street. This is where you will see the small wooden bridge pictured in this post. The neighborhood in this area is great to meander through. Or you can continue up to M-119 and loop back to Harbor Springs or turn right to travel to Petoskey.

Other Fun Activities:
Boyne Highlands Chair Lift
For $5 you can ride the chair lift up to the top and take in amazing panoramic views of the surrounding area. This occurs all of September through mid October.

Fort Fright in Mackinaw City
For one weekend the historic fort, Colonial Michilimackinac, in Mackinaw City is transformed with lanterns and werewolves. Treats are handed out, ghost stories are told, a demon walk scares and a haunted house sends chills. It's a well done production and only costs $10. Advanced tickets are recommended. As an added bonus, the ride from Harbor Springs to Mackinaw is loaded with red maple trees for another great fall colors drive.