Far up the freshwater coast, about four hours north of Detroit, straight highways start to grow graceful and curve into country roads. Past gentle slopes with horses grazing and pristine forests that stretch on for days, you'll find the sleepy town of Harbor Springs. It's a town where time catches its breath and releases the stresses of modern day. A hidden gem, it sparkles on the edge of Lake Michigan within a harbor on a bay. Settled along rich, teal-blue tones, the area is fed by natural springs and its cool waters make up the deepest harbor in the Great Lakes. This is a place to come back to, where Michigan's summer shines best and families savor moments together year after year.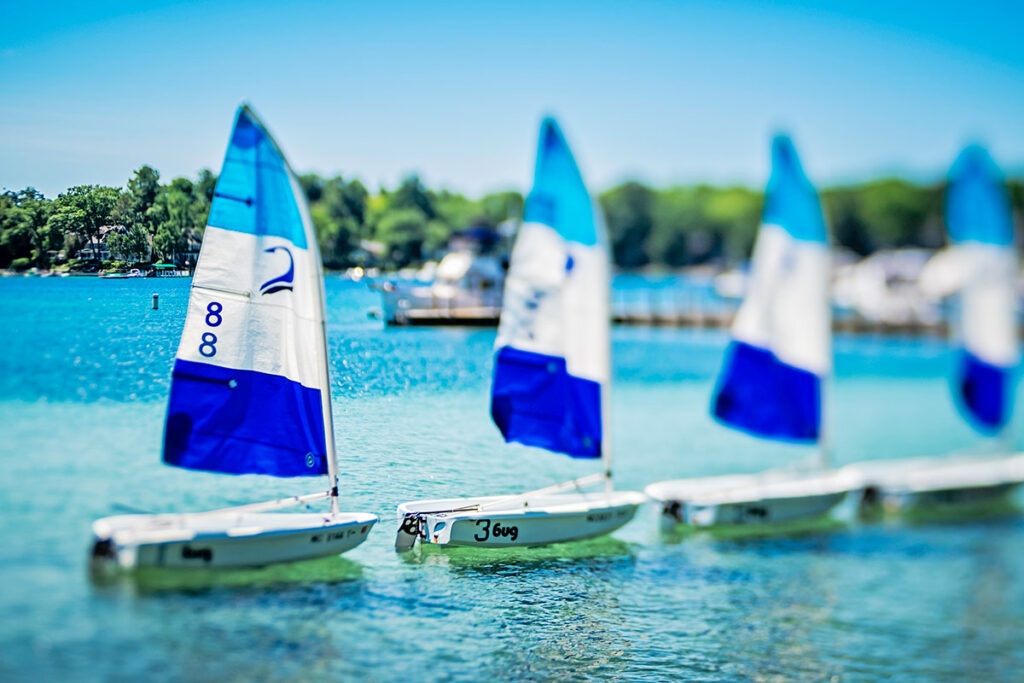 In contrast to the surrounding untamed forests, downtown is dressed in the style of yesteryear sprinkled with Americana flare and trimmed with white picket fences. Main Street brims with flowers as each store outdoes the next with their window box displays. Enormous cotton candy colored geraniums overflow looking good enough to eat. The smell of chocolate rolls past the library where the fudge shop next door faces the cookie bakery across the way. At the end of Spring Street a wooden staircase takes you up to a lookout for the best view of the town. Seagulls sing their ode to summer from above and sailboats glide across the still waters. A lighthouse punctuates the end of Harbor Point, an elite stretch of land that shelters the harbor.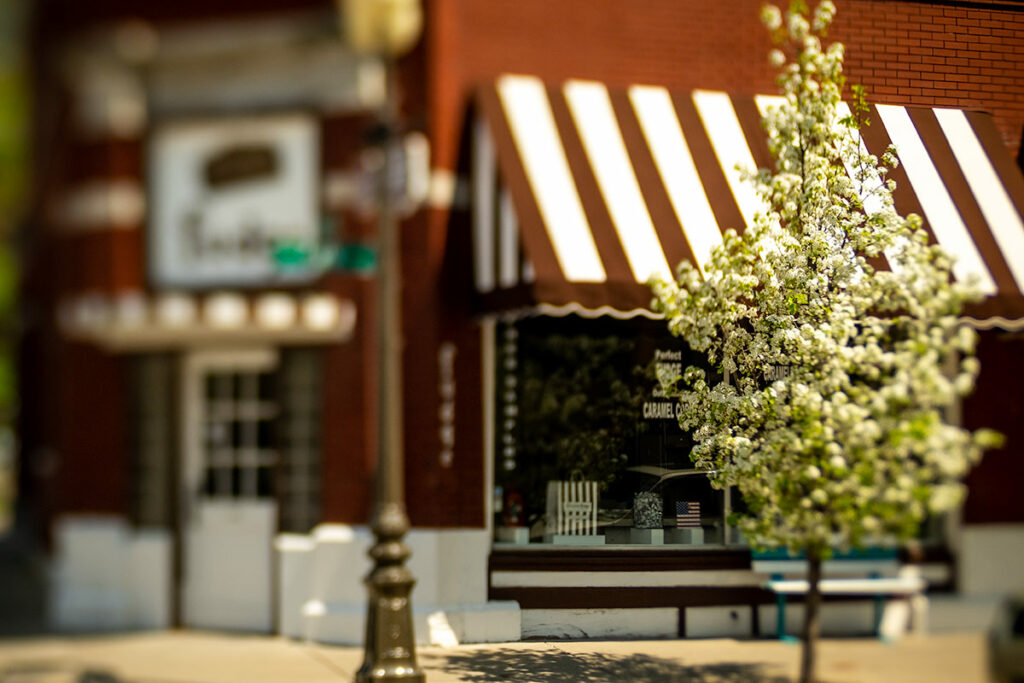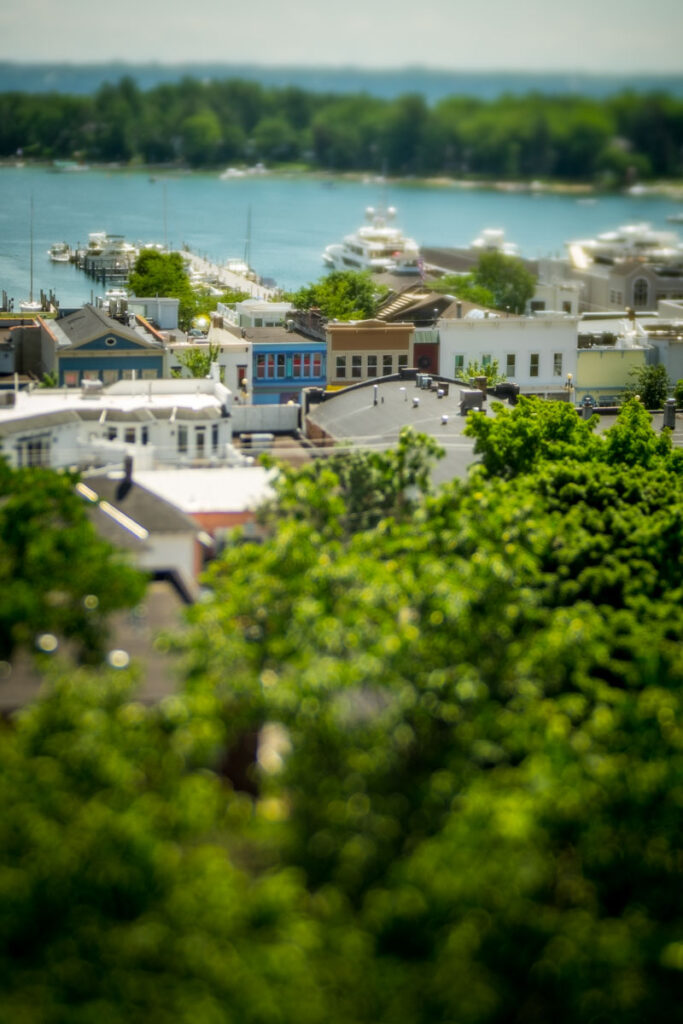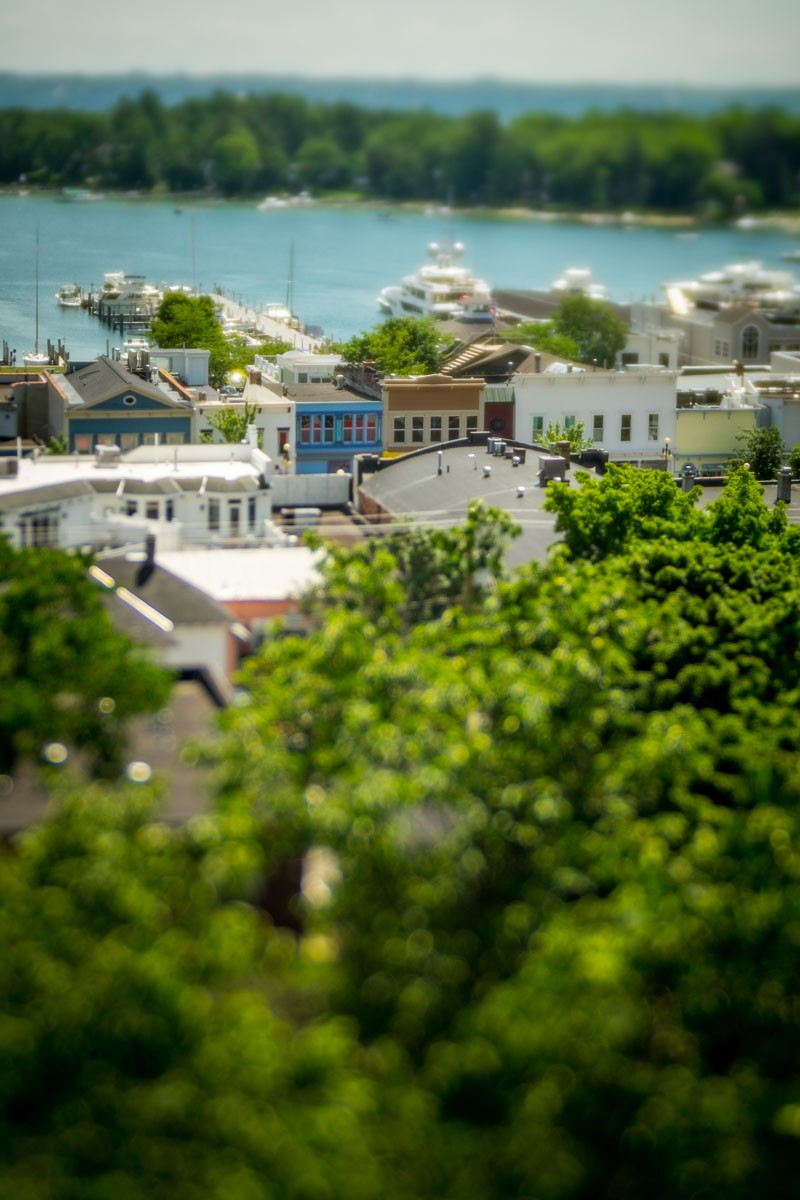 Main Street has enough charm to inspire a Norman Rockwell painting with its old fashioned store fronts and the white church steeple rising at the end. Folks wave hello from porch swings and bicycles cruise past the front lawn gardens bursting with color. Ever-flowing water fountains run constant on street corners while ladies in straw hats walk tiny dogs past gallery windows.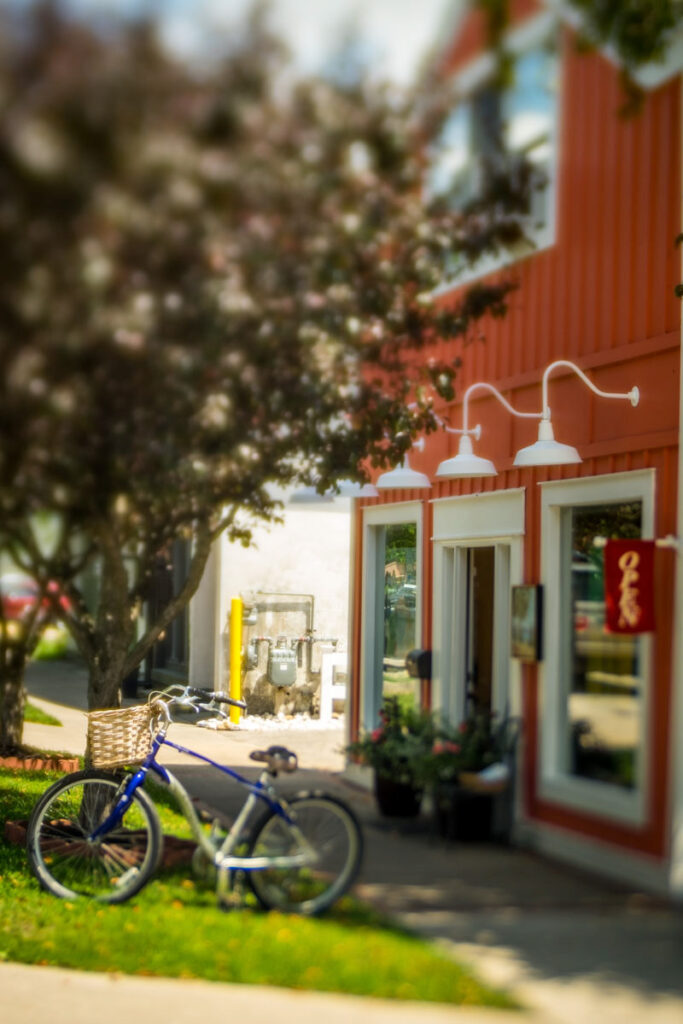 My favorite part of town lies along the bay away from Main Street on Beach Drive. The road starts to curve and follows the shore past grand, turn-of-the-century homes in the neighborhood of Wequetonsing, the Native American name for Little Traverse Bay. The long sprawling lawns of fresh cut grass spread out under hammocks, croquet sets and majestic old trees creating a network of summer vistas and a child's wonderland.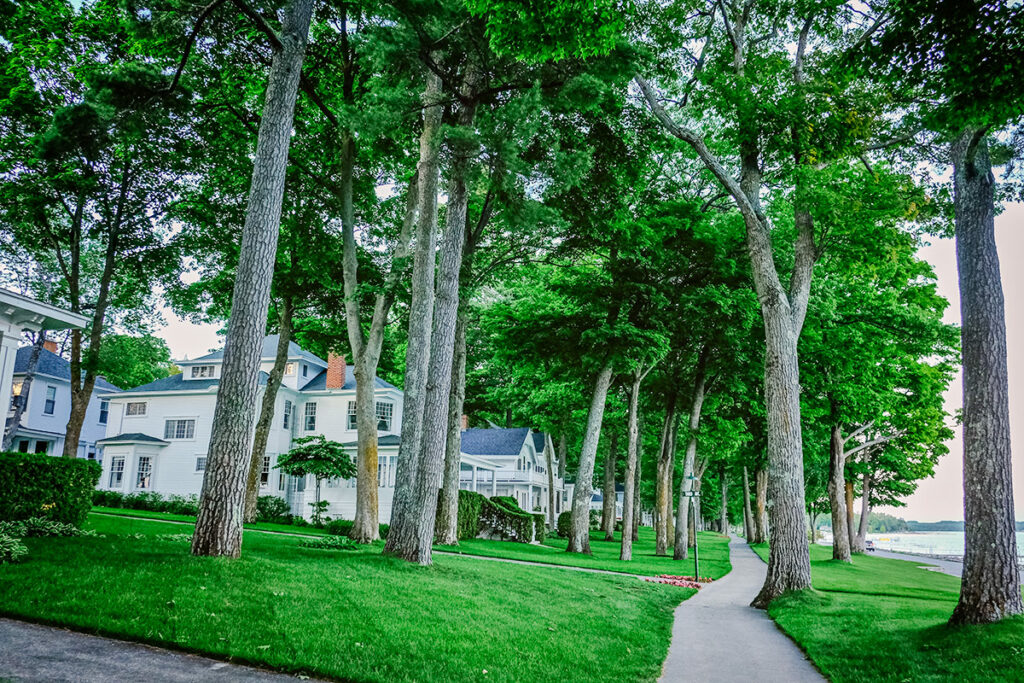 Small streams and artesian wells are sprinkled throughout. Giant hostas and geraniums abound down paths and hydrangeas frame fronts of cottages. Small sidewalks cut through blocks and you can daydream past extravagant courtyards and porches one could live on.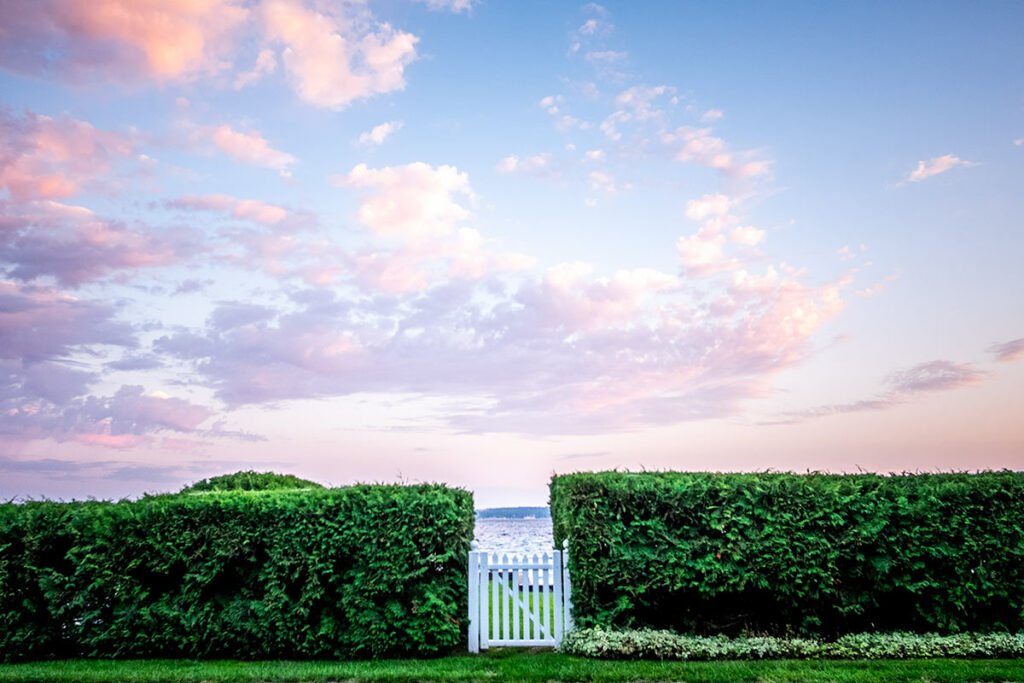 It's my favorite place to take a sunset stroll. A small pier juts out into the water and the view makes your heart wish summer could last forever.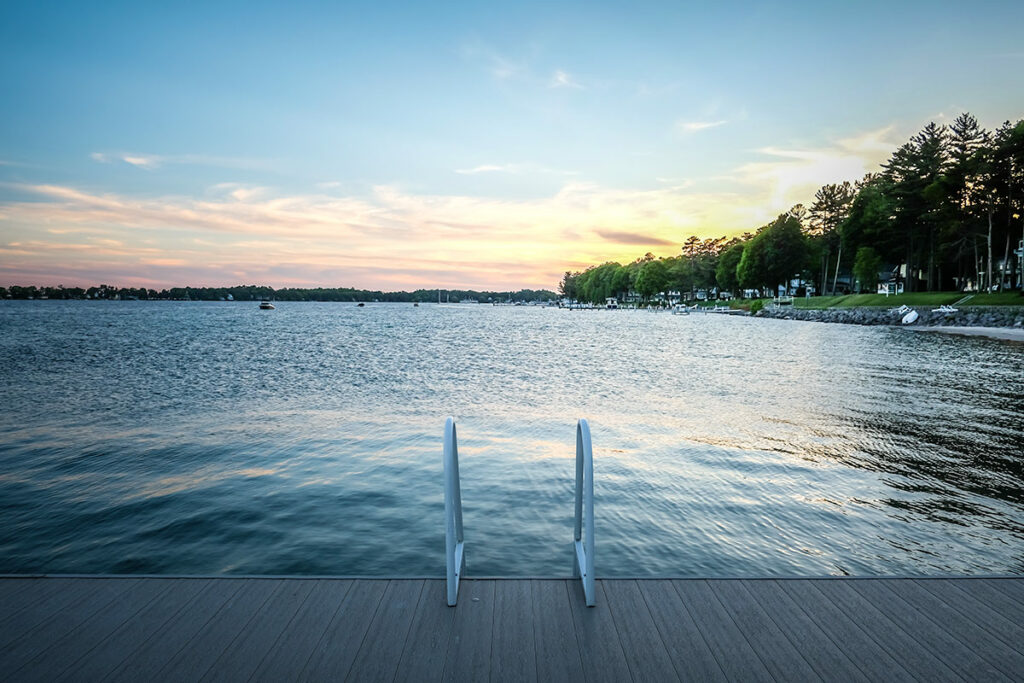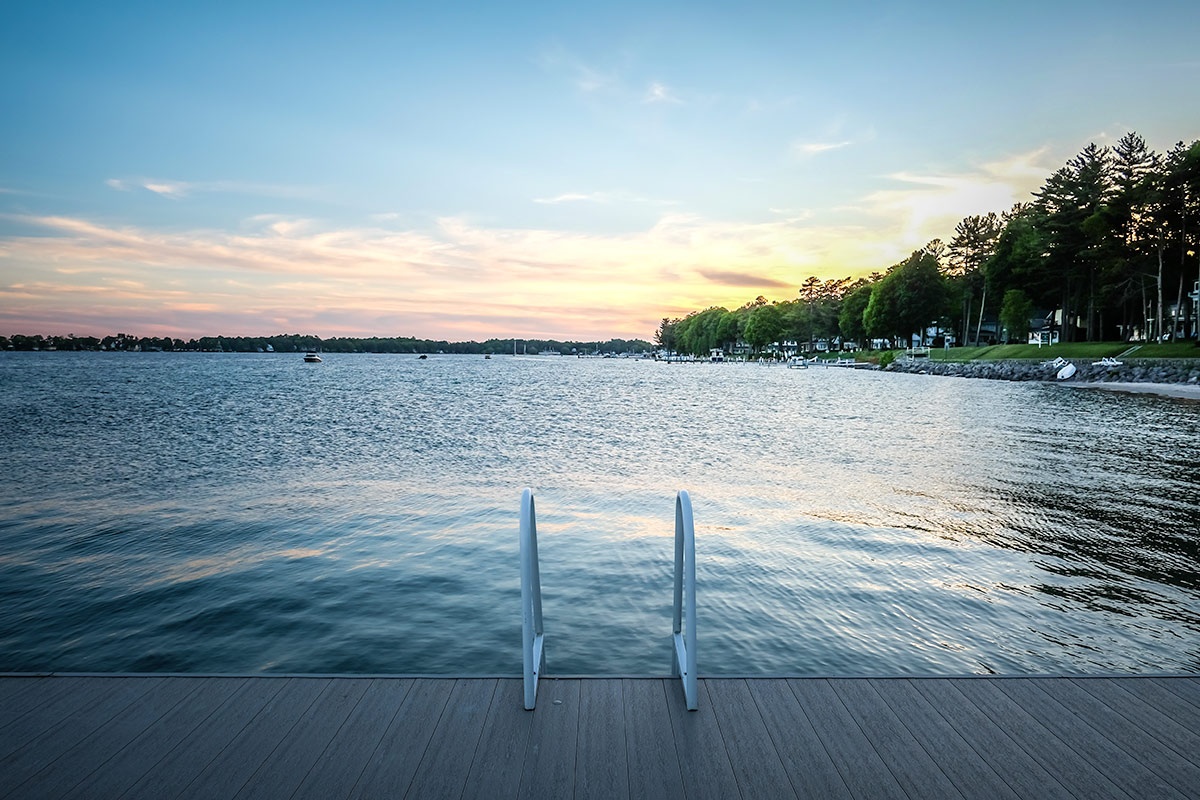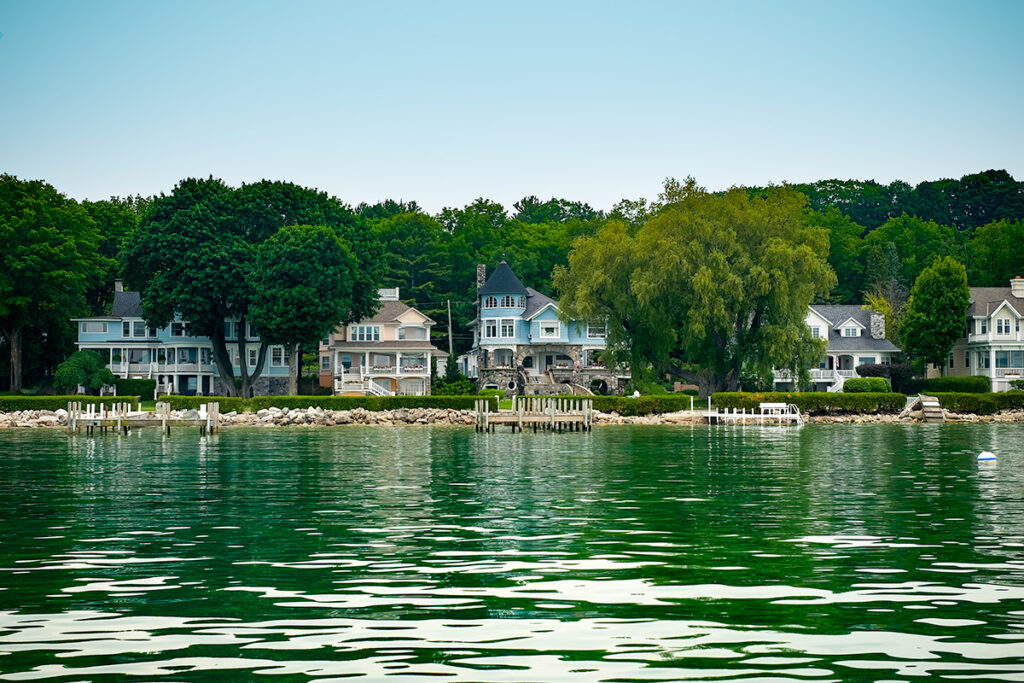 North of Harbor Springs is one of the most beautiful stretches of road in Michigan. The famous Tunnel of Trees Scenic Highway was one of my first introductions to the area and I often come back to it. A winding road, clear of center lines, follows the bluffs along Lake Michigan. You'll want to roll your windows down and let your hand drift in the breeze under the dappled light of the tree canopy above.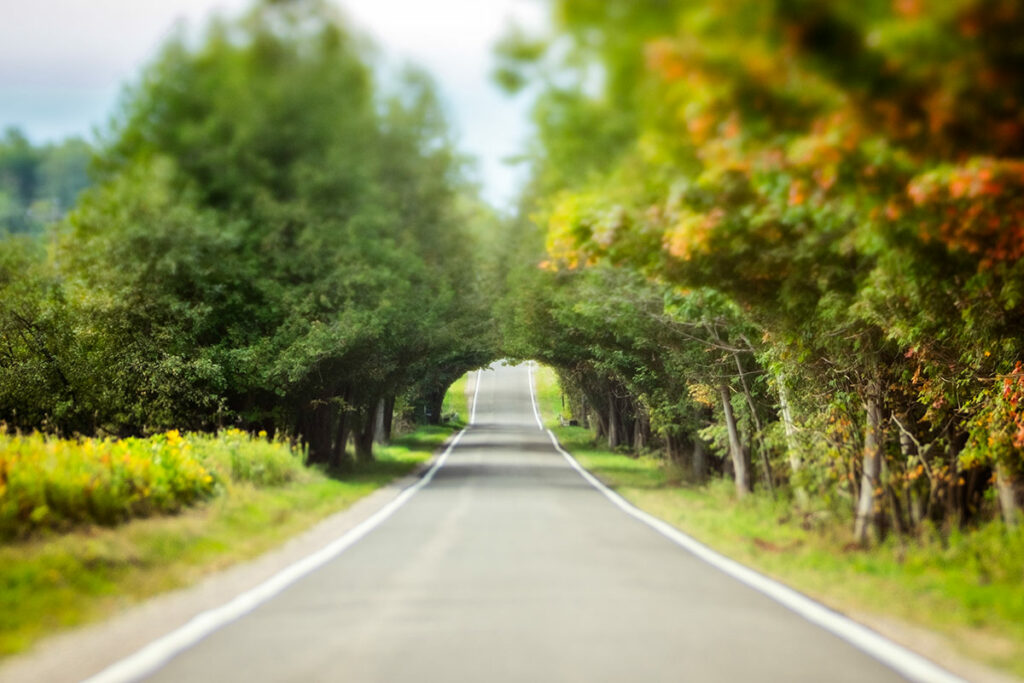 Many people take this drive when the colors change and Autumn arrives. Spring is the time I love it best though; trillions of trilliums blanket the ground in a carpet of white and green. Mid-May brings the forest to life again and wildflowers such as these are short lived so their beauty has a fleeting preciousness.
This northern oasis seems hidden away being so far up the west coast of Michigan. Perhaps that's why so few have heard of Harbor Springs. There are bigger, more popular towns just south of it that take the glory. While our town is small and doesn't have a Starbucks or the modern conveniences other cities do, it has retained a bit of the magic from a bygone era. Aesthetics are important to the city and no strip malls or traffic lights tarnish the downtown. There is an ease to the place, free of parking meters and traffic, its small shopping area is walk-able and the public beach is just steps away from Main Street. The waterfront is graced with small parks, gardens and there's even a special beach for your dogs.
Outside of town lies mixed forests of pine and hardwoods. Clusters of birch trees grab attention in their show of white. The people here protect the land with many nature preserves. A few favorites are Thorne Swift with its views of Lake Michigan, the enchanting fairy ponds of Roaring Brook, and Offield with its variety of forest paths. The longest hiking trail in the United States, the North Country Trail, even makes an appearance in areas.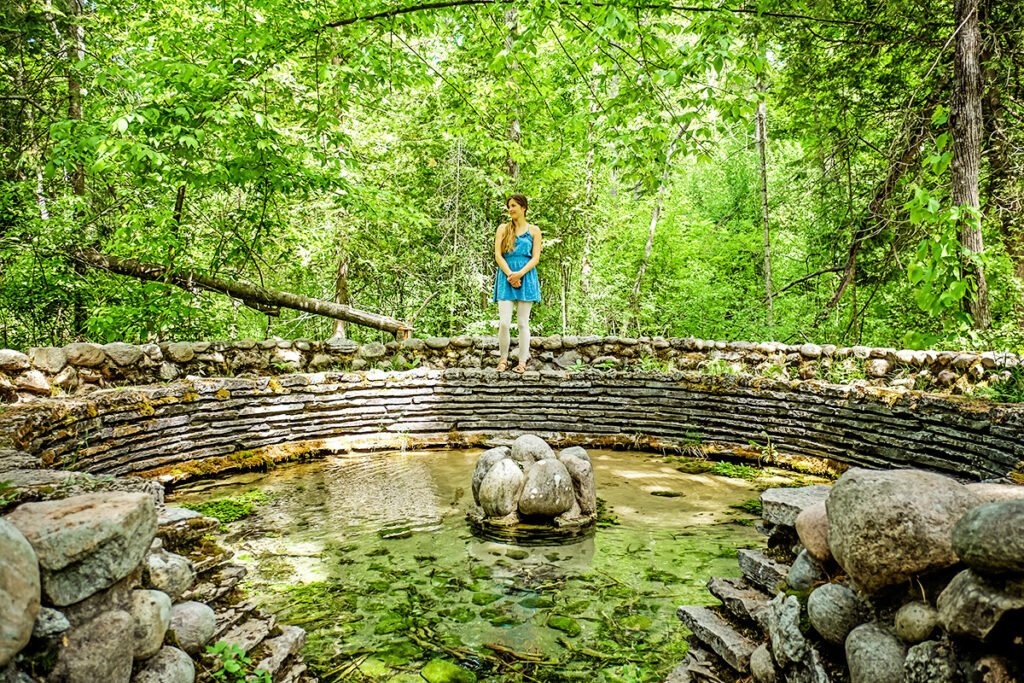 Summer isn't the only season to savor, for when fall comes mother nature puts on a spectacular show of color. View quilts of gorgeous autumn hues from high atop a chairlift or drive the scenic hilly roads of the area stopping at sites along the way.
When winter arrives so do the skiers and trail blazers. Snow is in abundance and the hills become a winter wonderland. The cold weather brings a whole new beauty to the area as white sugary powder graces the pine forests and fields.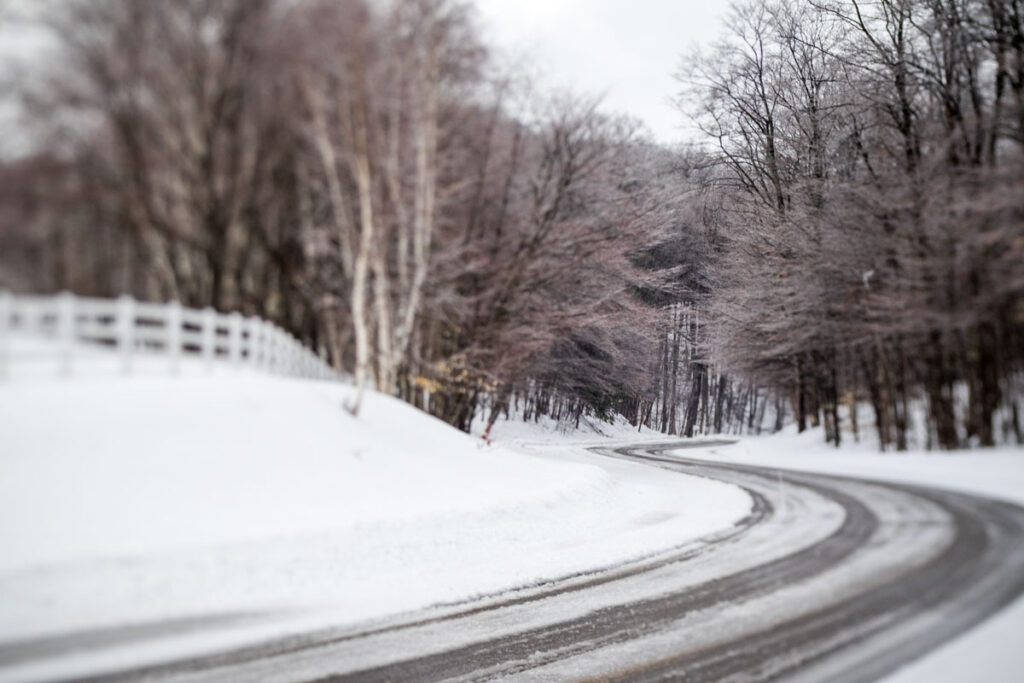 Two ski areas, Nub's Nob and Boyne Highlands, beckon, while the woodland hiking paths that once sported hikers call to the cross country crowd. Our winter season lasts longer than southern Michigan's and we even have been known to get huge snowfalls into April. Many places support snow shoeing and skiing with groomed trails and lantern lit winter walks. Downtown becomes a Christmas card with white lights strung along its sidewalks and a huge holiday tree at the end of Main Street.
One can sink into any season here. It's a place to quiet the clutter of your mind with the sound of the trees and a glance at the sparkling water in the bay. I'm lucky enough to call Harbor Springs home and have relaxed into my tiny a-frame home in the forest. If you're looking for that special place to vacation this summer, stop by and stay a while. Or, like in my case, make Harbor a home.
For a beautiful view of Harbor Springs from above click here.
Helpful Information

Where to stay –
This is a place where homes are the best option as there are few hotels and part of the charm of the area are its lovely houses. There are many vacation homes for rent and several companies in the area that can assist in helping you find one. VRBO and Airbnb are also great options. Reserve early as the best homes tend to start booking for summer as early as January. Most require a weekly minimum stay during peak summer season. You may find a few condos for a shorter rental period or for the closest hotel steps from downtown, stay at The Colonial Inn.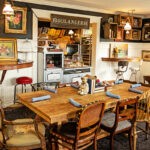 Where to eat –
Breakfast: Head to "Small Batch at the Cupola" for pure charm and delectable breakfasts. With its french flair and whimsical decor, this is my top restaurant to visit in town. The Cupola is a restaurant that puts effort into the small details that make your whole dining experience a treat.
Lunch: For a healthy and creative menu try "Colin's Corner Cafe". The tasty lunch fare selection is diverse and the interior style with its wall of moss and tree rings is a modern work of art. Outdoor seating makes this a great summer cafe to stop at. *Update – As of summer 2020, Colin decided to close this lovely restaurant.

Dinner: For a special night out with outstanding food and views of the harbor, try the "Pier Restaurant". My favorite spot to sit is in their wooden, barrel shaped booths that create a romantic atmosphere.